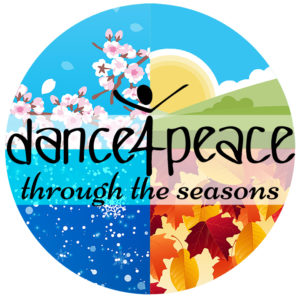 Hagerstown 2023 Workshops
Join Us for Lively Dance Workshops
Come out from Frederick, Hagerstown, and beyond, to enjoy dance & fun with Dance Alchemy Founder/Choreographer Candice Tritch
Come dance with us as we learn Dance Alchemy original choreography, dance 'till our hearts are warm, and connect with other from right here in Western Maryland! All are welcome, regardless of race, age, gender, orientation, or ability.
Upcoming Dates:
Summer Workshop – June 17, 2023, 1:00 to 4:00 PM
Come enjoy a day of dance and meditation with Candice Tritch, founder of Dance Alchemy. This dance workshop is an invitation to reconnect with the Summer energy of Mother Earth through the universal language of dance. We will learn one of our all-time favorites, the Hawaiian-inspired "Dance of Blue Skies." The day will include meditation, creative visualization, warm-up exercises, and step-by-step dance instruction. Click this link to register for the event ($20)
Fall Workshop – Sept 23, 2023, 1:00 to 4:00 PM
Winter/Holiday Workshop – Dec 2, 2023, 1:00 to 4:00 PM
All Hagerstown area workshops will be held at Unity of Hagerstown, 18313 Lappans Rd, Boonsboro, MD 21713
Register using the links provided. Links will become active for the next workshop after the most recent one is finished.